Vice Chancellor/ President of the Universiti Teknologi MARA (UiTM), and representative visited Graduate School/ School of informatics, Nagoya University on October 31, 2017.

The 4-member delegation was welcomed by the Dean, Prof. MURASE Hiroshi, the Vice Dean, Prof. KITA Eisuke, Prof. OHKA Masahiro and Associate Prof. ZHANG Hedong.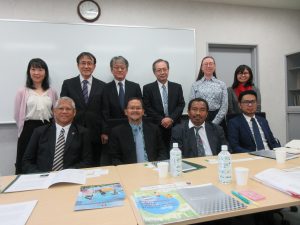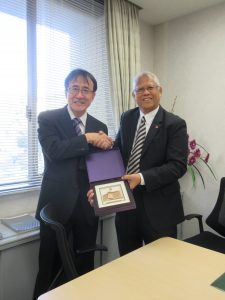 The delegation's visit was for exploring further cooperation in the Interdisciplinary research area and exchange the international students between UiTM and GSI/SI-NU.

This meeting was intended as an opportunity to exchange more detailed information to further deepen the bilateral partnership. The UiTM delegates expressed interest in exploring research collaborations with GSI/SI-NU in cross-disciplinary areas and the two sides considered utilization of the existing student exchange programs offered by each university to promote bilateral student exchanges. Attendees also discussed the two universities' respective policies and strategies with regard to internationalization and research.

Prof. MURASE Hiroshi explained that GSI/SI-NU would like to enhance collaboration, both of research and education with UiTM.

After meeting, The delegations also visited the research room of Prof. Ohka and Associate Prof. Zhang and the 2008 Novel Prize Exhibition Hall of NU.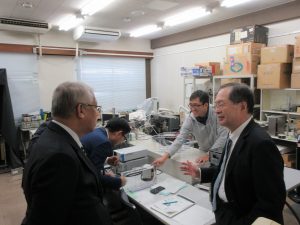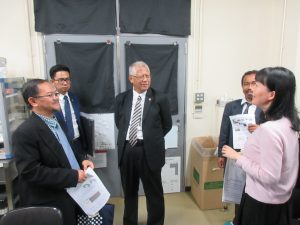 Visiting to the Ohka's Laboratory   Visiting to the Zhang's Laboratory